Le Condé BKK1 – a premium residential project located in the heart of Phnom Penh – celebrated an important milestone on October 26, 2023, with the holding of its topping-out ceremony.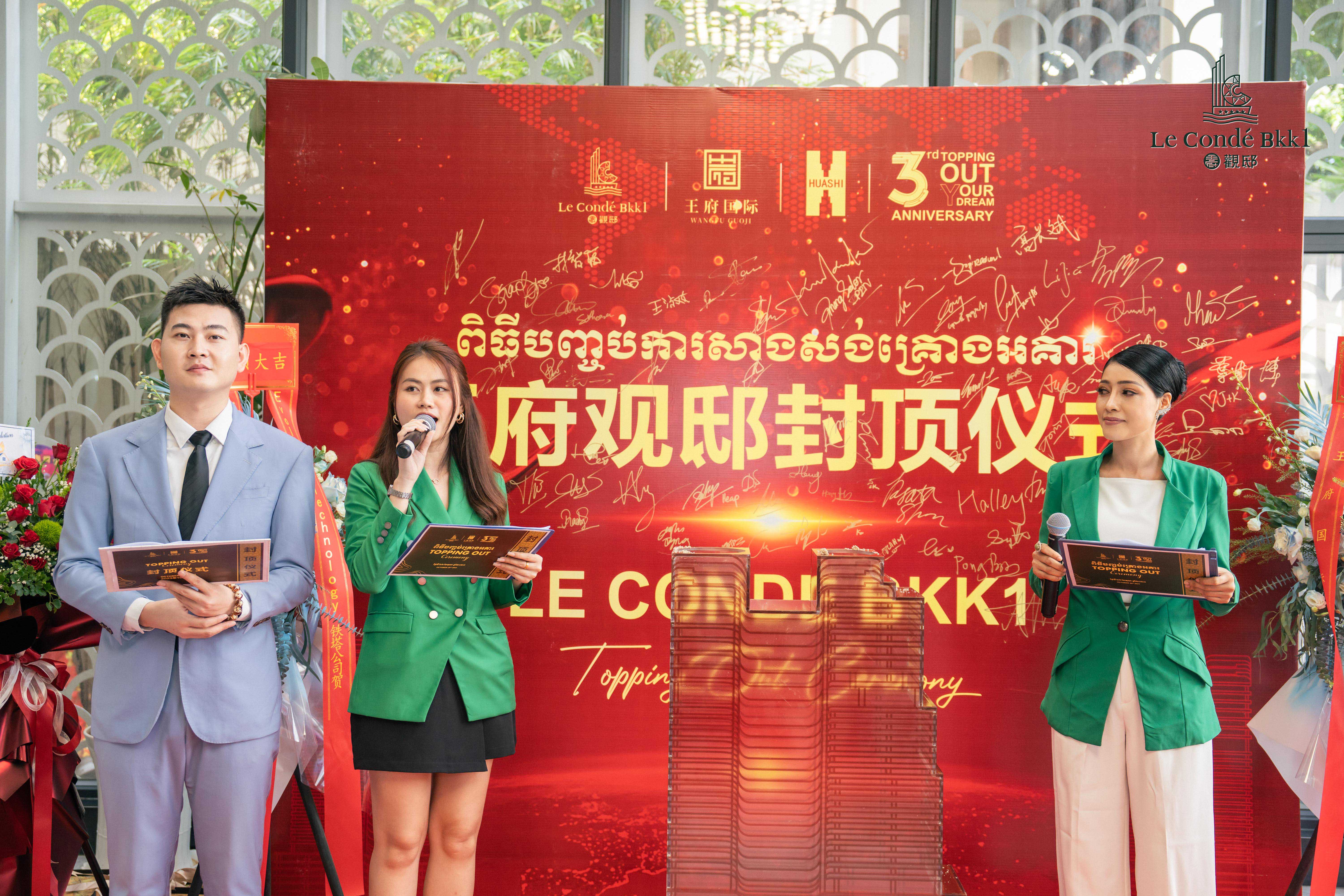 The event marked the completion of the uppermost level of the building and is a significant step towards the final delivery of the development.
Offering luxurious and sophisticated living spaces to residents, Le Condé BKK1 has been one of the most sought-after residential projects in the region.
The property is strategically located in the prestigious BKK1 district, with easy access to major commercial and entertainment areas of the capital.
Designed by a renowned international architectural firm and inspired by the legacy of the "father of modern Cambodian architecture" Vann Molyvann, Le Condé BKK1 features a unique blend of contemporary and traditional design elements.
The development boasts state-of-the-art amenities over more than 10,000 sqm, including a swimming pool, a fitness centre, a 240m "Sky Jogging Track", an 800sqm "Children's Play Paradise", 1,000 sqm of immersive sky garden and a "Boutique Reading Space".
As part of the celebrations, the developer of Le Condé BKK1 – Wang Fu Guo Ji Property Development –has announced a five per cent increase in the price of the remaining units.
The increase will come into effect on November 1, 2023. Interested buyers are encouraged to take advantage of this opportunity to secure their dream home in the iconic development before the price increase.
"We are thrilled to have reached this important milestone in the development of Le Condé BKK1," said Dylan Hao, Wang Fu Guo Ji Property Development general manager of sales and marketing.
"We have worked tirelessly to ensure that this project is of the highest quality, and we are confident that it will exceed the expectations of our valued clients."
Le Condé BKK1 is expected to be completed in the fourth quarter of 2024, with the developer committed to delivering a world-class living experience to residents.
For more information on Le Condé BKK1 and to book a viewing appointment, please contact 096 229 9999 and visit: https://www.leconde.com/, https://www.youtube.com/watch?v=h6cdzp8I-DU.